Love and Politics
It's February and that means a month full of presidential holidays and a special day where we celebrate love and romance. Vertical is always in the mood for both, and while we are lacking in pure romance this month there is plenty of love in the form of cute kittens!
Along with that we are also debuting the latest novel from legendary mangaka Kazuhiro Kiuchi. Another tale of love, but this book is more about vengeance than paternal love.
Add a battle for Japan's capital and parliament building and you have a list that covers all the key Feb points…Kinda.
---
New Releases
Kazuhiro Kiuchi cut his teeth drawing the legendary yankii manga Be-Bop High School in the '80s and '90s, but upon entering the new century he turned his attention towards the world of prose. His first novel was something of a phenomenon. Shield of Straw was pure raw entertainment. A reflection of modern day Japan and how much society there has at times been too introverted, it focuses on vengeance at the cost of justice and humanity. And readers over there gobbled it up.
So much so its success would inspire a live-action film by the legendary director Takashi Miike. Miike fell in love with the story instantly, acknowledging that it was made for the big screen. Shield of Straw's film was a hit at Cannes and has been distributed across the globe in a number of languages.
Finally, a decade since the book debuted in Japanese Kiuchi's novel is ready to make waves in English. Prepare to be entertained, and remember…trust no one!
Most Vertical readers should be familiar with the name Konami Kanata. Here series Chi's Sweet Home is our best-selling manga and she was one of our first New York Times Best Sellers. Her cat comics have touched numerous readers, and we're thrilled to soon release her longest running kitty comic yet.
FukuFuku has been running in some form since the '80s; making it one of the longest running manga in history. But FukuFuku: Kitten Tales is a slightly more contemporary series focusing on the titular kitten's early days in Granny's home. Cute, touching and full of adventure Kitten Tales is poised to be the next level of Japan Cute! And is bound to warm hearts…of cat lovers and dog lovers alike!
The latest issue of Ninja Slayer wraps up the "Last Girl Standing" arc. Yamoto never wanted to be a she-ninja but now that her friends are caught in the crosshairs she is going to have to use her ninja soul to protect them. But where does that place her in Ninja Slayer's vision? Will she be killed like all the rest?!
Tokyo is under siege again. However what makes this latest attack unique is how the renegades are not going after the Diet Building or some ancient artifacts. Instead a band of young baddies have decided to raid Rinka's school in what might be the most diabolical and personal attack ever made in Tokyo ESP so far.
---
New Licenses!

Over Katsucon weekend, in Washington DC last week, Vertical announced three new acquisitions scheduled for release in their Fall 2016 span. As usual the three new properties cover what readers have come to expect from the eclectic publisher, mixing genres but also bringing over some of the most well-known creators from Japan in recent history.
Tsutomu Nihei's BLAME! -master's edition- (On Sale September 2016)
NISIOISIN's BAKEMONOGATARI (On Sale December 2016)
Junji Ito's Dissolving Classroom (On Sale January 2017)
NISIOISIN's BAKEMONOGARTARI is the original title in the MONOGATARI Series and has been one of the most anticipated Japanese prose releases in recent memory. Having debuted in Japan in 2006, BAKE catapulted an already successful NISIOISIN to legendary status, especially amongst young readers across Japan. And with a stylish adaptation by SHAFT and Aniplex the MONOGATARI Series soon became one of the most beloved works of the '00s, setting a tone for the potential of Japanese YA in and outside of Japan.
Junji Ito is considered by many across the globe to be a master of horror. The veteran artist is admired worldwide for his striking designs and his unique ability to turn the mundane into shocking, and often comically distributing, parodies of society. Works like Uzumaki (Viz Media) and Cat Diary (Kodansha USA Publishing) have illustrated the breadth of Ito's talents as of late. And his latest comic Dissolving Classroom does more of the same focusing on the idea of melting minds and bodies, while combining horror with some more comedic moments. This short story collection should be a must by for Ito fans!
Finally, one of Vertical's more popular artists returns to our lineup with a repackaged classic. Tsutomu Nihei (Knights of Sidonia) made a name for himself in the manga scene back in the late '90s with his dystopian work BLAME!. Nihei's world building and truly out-of-this-world design would earn him recognition by comic readers and publishers across the globe. Unfortunately English editions of BLAME! had been out of print for years. But now, after a new omnibus master's edition was released in Japan, Vertical has brought back this cult classic in this oversized format worthy of both Nihei and Vertical brands! Printed in oversized paperbacks (larger in trim than our Gundam: The ORIGIN releases) each 400+ page omnibus features high quality paper, new cover designs and treatments, and all of the color pages found in the Japanese releases (color page count varies volume to volume). These books will be too gorgeous to pass up!
And as usual, stay tuned to this newsletter and Vertical's social media platforms for alerts on these projects.
---
MONOGATARI Movie Screenings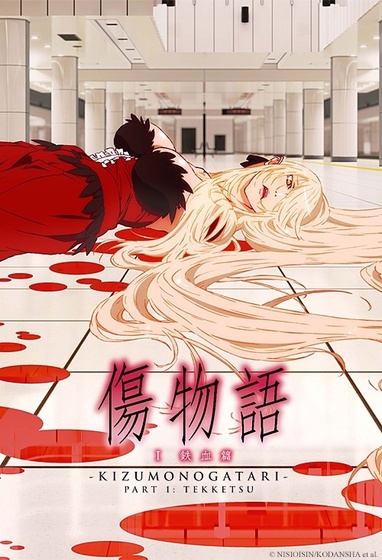 The KIZUMONOGATARI movie is here! Well, almost. Screening start February 26th and we have a list of venues to share with you:
Albuquerque, NM: The Guild Cinema
Atlanta, GA: Plaza Theatre
Austin, TX: Alamo Drafthouse Austin Lakeline
Bloomfield, MI: The Maple Theater
Boston, MA: Brattle Theatre
Chicago, IL: Music Box
Columbus, OH: Gateway Film Center
Dallas, TX: Angelika Film Center & Café
Fairfax, VA: Angelika Film Center & Café – Mosaic
Fort Lauderdale, FL: Cinema Paradiso
Hollywood, FL: Cinema Paradiso
Honolulu, HI: Ward Stadium 16
Houston, TX: Alamo Drafthouse Mason Park
Kalamazoo, MI: Alamo Drafthouse
Kansas City, MO: Alamo Drafthouse Mainstreet
Littleton, CO: Alamo Drafthouse
Los Angeles, CA: Downtown Independent
Manville, NJ: Manville 12 Plex
Mililani, HI: Mililani 14
New York, NY: Village East Cinema
Pittsburgh, PA: The Hollywood Theater
Raleigh, NC: Raleighwood Cinema Grill
Sacramento, CA: Tower Theater
Sandy, UT: Megaplex – Jordan Commons
San Antonio, TX: Alamo Drafthouse Westlakes
San Diego, CA: Angelika Carmel Mountain
San Diego, CA: Town Square
San Francisco, CA: New People
Seattle, WA: Grand Illusion
Tempe, AZ: Harkins Theatres Bakersfield, CA: Valley Plaza
Vancouver, WA: The Kiggins Theatre
Washington DC: Angelika Pop-Up
Please check with the theaters nearest you for exact dates and times, as they are subject to change and availability.
Distributed by ANIPLEX fans of this property can find more details about the film at the official KIZU website http://kizumonogatari-usa.com.
---
Future Releases:
The gods lie. by Kaoru Ozaki (debuts April 2016)
Abandoned Sacred Beasts by MAYBE (debuts May 2016)
Devil's Line by Ryo Hanada (debuts May 2016)
A Cop's Eye by Gaku Yakumaru (May 2016)
Sushi Chef: Sukiyabashi Jiro by Shinzo Satomi (May 2016)
From cat comics to surreal comedies and various forms of Japanese gumshoe prose, Vertical in 2016 is your opportunity to accomplish that one key resolution you make every year… Read more good content!
Image Copyrights – All Rights Reserved
FukuFuku: Kitten Tales © 2016 Konami Kanata; Ninja Slayer © 2012 Ninj@ Entertainment © Yuki YOGO 2014 © Toshiaki TABATA 2014; Tokyo ESP © Hajime Segawa 2012; Wara no Tate © 2007 Kazuhiro Kiuchi; KIZUMONOGATARI © 2008 NISIOISIN; KIZUMONOGATARI: Part One -TEKKETSU- © NISIOISIN/KODANSHA, ANIPLEX, SHAFT; BAKEMONOGATARI © 2006 NISIOISIN; BLAME! © Tsutomu Nihei 2015; Youkai Kyoushitsu © 2014 Junji Ito (AKITASHOTEN JAPAN)