So Much Manga to Choose From…
Two months worth of manga to cover, so let's get going…
---
New Releases
In the sixth volume of Tokyo ESP, Rinka is now deep undercover in the bowels of Hong Kong! Participating in an underground fighting tournament, her life is at risk as she tries to discover who is behind this strange form of esper exploitation. And why has Rinka decided to put everything on the line for the CIA? Everything from the competitors, the strange suicides, and the bizarre outfits Rinka has been wearing have all been head-scratchers. What sort of mysteries will this volume uncover next?
In Witchcraft Works 9 readers are treated to the bubbly and colorful world of Kasumi's heart! A world where she and her brother have an unbreakable bond! But this world is not one without its problems. It was one distilled from witchcraft and infused with some wickedness from an unknown source.
So when Kasumi's world starts falling apart it is up to Honoka, and eventually Kagari, to find the person behind the trouble-making. Will they find this rogue before the world collapses, and do they really want to know who was capable of betraying their city like this?
With Wolfsram now gone the only threat to the Three Cantons is…the Habsburgs! The lords that control these lands are not pleased with what has transpired recently in Wolfsmund 7 and now they have gathered their forces to destroy any rebel insurgence from creating a foothold in the Alps.
In the second volume of To the Abandoned Sacred Beasts, Schaal and Hank head off in search of Cain. Hank and Cain were once on the same side of the war, now they stand on opposite sides of the Beast problem with Hank possibly on the hunt of his old comrade these days.
But along their journey Schaal meets another pair of Beasts. These new encounters continue to create doubt and uncertainty  between her and her new colleague on the road. Their histories have failed them, because what they see before them are no longer heroes, these people are now truly beasts.
While August featured some long-running Vertical properties, September is loaded with recently launched Vertical hits.
Debuting this month is a re-release of a sci-fi manga classic – Tsutomu Nihei's BLAME! After a successful week at San Diego Comic Con where Tsutomu Nihei discussed the property and announced the up-coming anime for, BLAME! 1 hits shelves to great fanfare. The book has immediately shot up the Amazon rankings as we bring Kylii to a whole generation new manga readers looking forward to.
Keiichi Arawi's nichijou returns with a handful of random slice of life moments. Volume 4 starts with a strange game of "shiritori" word-chains done via bad classroom sketches and then a strange game of hide-and-go-seek provides a playful aura to this already punny comic.
Then Ms. Nakamura conceives a plan to uncover Shinonome's secrets. Could she really be a robot? How does she work? Maybe short circuiting her would give the educator some time to do some research? Or maybe she'll take a nap when her plan fails…
Volume 3 of Ryo Hanada's Devils' Line reveals more details about the world of Devil's. Anzai struggles to come to terms with the transformative powers of human blood.
Knowing that Tsukasa has offered her blood to him makes him even more weary, as he is not sure what he would do if forced to consume blood to save his life again.
So when shots are heard in connection to another devil hunt, Anzai must come face to face with blood being used against him to lure the darkness inside him. Can he get out of this trap?
If you thought one Urabe was intense, imagine dealing with two! In the third volume of Mysterious Girlfriend X, Tsubaki runs into a pair of young women with ambitions to become his "temporary girlfriend."
First, Tsubaki is reunited with an old crush who is looking for affection, and maybe love in all the wrong places. The wrong place in this case is with Urabe's boyfriend!  introduced to a carbon copy of his girlfriend! Then Urabe runs into her doppelganger and her "twin" is looking to change careers/lives if only for a brief period of time.
From new hits to beloved long-running titles, Vertical has everything for the well-read manga fan.
---
Move over, garden-variety anti-heroes, and make way for a villain-hero, darker than the darkest knight: a lawyer with a faulty conscience graces us with his unsolicited presence.
Not only does this barrister have no qualms about taking on guilty-as-hell clients provided they can pay his exorbitant fees, but his own past seems mired in inexpiable sin. Yet the cynical attorney, whose legal acumen, at least, is impeccable, mysteriously seeks to defend a thirty-something woman with limited means and below-average looks who has murdered her deadbeat husband. A sordid case if there ever was one, it makes a veteran prosecutor wonder what the bastard is really after. What unfolds is one of the best courtroom dramas ever to come out of Japan.
The inspiration for a recent Japanese procedural drama of the same name, Nocturne of Remembrance is at the vanguard for what is a relatively new genre in Japanese media is now in print and digital formats.
---
It has a been a little while since we have made a dedicated entry for new acquisitions. And after a busy two months of events, we have a few new titles to share with you all.
Over the summer at events such as AnimeCentral, AnimeNext, Anime Expo, and Otakon we had a number of opportunities to reveal new licenses with our growing core of readers. But for those of you who have not yet heard, we'll be sharing a bit of info about those new acquisitions here.
Expect the usual mix of manga and prose that we are best-known for; all available in the first half of 2017.
Manga:
Flying Witch by Chihiro Ishizuka
Prose:
The Name of the Game is a Kidnapping by Keigo Higashino
NISEMONOGATARI by NISIOISIN
Seven Deadly Sins – Gaiden by Shuka Matta and Nakaba Suzuki
Fans over the summer have been clammoring over the recent announcements of Flying Witch and NISEMONOGATARI. Ishizuka's heartwarming witch comedy Flying Witch was the surprise hit of the Spring 2016 anime season. And NISIOISIN's NISE dives deep into the Araragi household by introducing his memorable siblings to a fanbase hungry for more of NISIOISIN's "Tales."
Expect to see these two titles and more over the next year. And stay tuned to this newsletter for more licensing news!
---
Vertical Fall 2016 Tour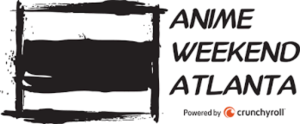 The summer con season is over. But over the next few weeks fans  and readers alike will have the opportunity to meet Vertical staff and purchase our wears at our final events of the year.
First comes a rare trip to the South, as we make our seventh trip to Anime Weekend Atlanta. As usual, expect unique panels and a few licenses from Vertical including big news from a beloved Vertical author.
Then in October we return to New York ComicCon! Vertical has been to every one of these so far, and we'll be excited to see our hometown fans as we promote BLAME!, MONOGATARI, and a few other Vertical hits. We'll be at Booth #441 all weekend long!
---
Chi's Sweet News!

Vertical top seller Chi's Sweet Home is returning to the small screen next month with the debut of a new 3DCG animation! The new anime is called "A Kitty Named Chi" and it will debut on TV Tokyo in Japan starting October 2nd. International pop sensation Perfume will be providing the opening theme song for this weekly series produced by Marza Animation Planet (whose previous works include Hatsune Miku: Project Diva; Resident Evil: Vendetta; Splatoon; Space Captain Harlock).
Team Chi is already working on potential global partners for the anime, so fans should be able to see her new adventures in English and other languages in the not too distant future. Stay tuned!
In the meantime we have a promotional video to for you all to enjoy.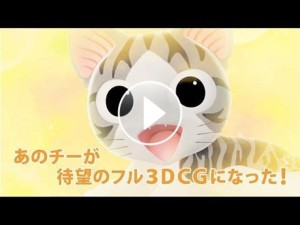 ---
We're at the time of year where new launches start slowing down a bit. But we still have a few new series to look forward to before this fall.
Future Releases:
If you happen to pass by AWA, you'll be able to pick up some advance releases for October and maybe November.
And here is what to expect over the next few months:
Hisashi Nozawa's Deep Red (debuts July 2016)
Keigo Higashino's The Name of the Game is A Kidnapping (debuts 2017)
NISIOISIN's BAKEMONOGATARI (debuts December 2016)
Junji Ito's Dissolving Classroom (debuts January 2017)
NEW LICENSE (January 2017!)
---
Image Copyrights – All Rights Reserved
Mysterious Girlfriend X © 2016 Riichi Ueshiba; Tokyo ESP © Hajime SEGAWA 2014; Witchcraft Works © 2016 Ryu Mizunagi; Wolfsmund © 2015 Mitsuhisa Kuji; BLAME! © 2016 Tsutomu Nihei; nichijou © Keiichi ARAWI 2009; Tsuioku no Nocturn © 2013 Shichiri Nakayama; To the Abandoned Sacred Beasts © 2016 MAYBE; Flying Witch © 2013 Chihiro Ishizuka; Devils' Line © 2016 Ryo Hanada