New Releases
For the month of February, we at Vertical turned our focus on the passion and honor the month represents as we release titles from some of the biggest names in prose and comics. And while our books may not have the impact of the civil leaders honored in February, we do hope they express the compassion and humanity that the month represents.
In February we said good-bye to a series by one of our best-selling authors. Konami Kanata's FukuFuku: Kitten Tales 2 marks the finale of our latest kitty comic. Kitten Tales is a collection of vignettes starring the titular FukuFuku as she grows up under the care of a lonely doting grandma.
In this volume FukuFuku engages in a number of adventures, some realistic and some fantastic. FukuFuku decides to help Granny celebrate the annual Tanabata Star Festival by destroying some decorations! Then Granny finds a winter holiday outfit for FukuFuku that is not just cute but very cozy! And then FukuFuku makes friends, or is it enemies, with a mole living in Granny's backyard! Will she take to the underground? Or will the boundaries of her turf be limited to the surface, when there are so many places to explore down under?
In Devils' Line 5, there is a large conference taking place, discussing the subject of Redeyes and their rights. While Anzai and Tsukasa themselves will not be attending the event, Dr. Kano, who will be present, takes this opportunity to set up a moment for Anzai to meet with someone that is very important to the young officer's past.
Before her lecture before the conference, Ms. Sako will briefly meet Anzai and Tsukasa leading to a short conversation. The exchange may not have seemed to be significant on the surface. But to Ms Sako, head of a laboratory that researches Redeyes, meeting Anzai is like a reunion of sorts. A reunion between two people who are much closer than they may know.
A reunion is also at the core of To the Abandoned Sacred Beasts 4. After Schaal went home and was reunited with her father, Hank has now gone missing. She embarks on a journey to find her friend, but she was not alone.
She would be followed there by Liza and the rest of Coup de Grace, who are chasing after an incarnate. But who are they hunting now? Are they going after Hank? Will this end up tragically like her family reunion, or is there another beast that is in the region? Could Hank be entangled in his own secret mission right now as the Coup de Grace are chasing him down!
And finally, after a long and unwanted delay, Cardfight!! Vanguard 7 returns to the West! The timing is perfect also, as Aichi and friends just wrapped up their efforts at the Asia Circuit.
Aichi's Cardfight club has finally received official recognition, so it is now time for them to battle local rival schools. But this also means competing against friends and longtime rivals in Fukuhara High. Will Aichi and friends be able to overcome their renewed rivalries to enter the Vanguard National Championships!
Bakemono, literally "altered thing," which translates as "monster." Monogatari, literally "thing narrated," which translates as "tale." Combined into a neologism by he of the reversible nom de plume, they yield BAKEMONOGATARI, the monster tale that kicked off a series whose anime adaptations have enjoyed international popularity and critical acclaim.
Previously, our hero, Koyomi Araragi, turned into a vampire and back, gained an acid-tongued girlfriend, and couldn't find his way home thanks to a lost child. In this second of three parts, which introduces Suruga Kanbaru and Nadeko Sengoku, he becomes embroiled in a case that riffs on a classic English story from 1902.
In Keigo Higashino's latest novel, The Name of the Game is a Kidnapping, the internationally renowned author moves away from traditional whodunits to something more modern and potentially more sinister.
Battle-tested project leader at a PR firm and slippery bachelor, Sakuma sees himself as a player. His smug self-regard doesn't seem entirely unfounded, both in love and at work. When is idea for a mini-theme park is dismissed as too costly and vacuous at the last minute by a major client he seems to have met his match.
Katsuragi, an heir and executive at the global car maker, Nissei Auto, is back from a marketing stint in the US with an authentic conviction that everything is a game. Once the man's daughter by a former mistress teams up with Sakuma so she can come into her inheritance in an expeditious manner -Juri is indeed her father's flesh and blood- the game is good to go!
Passion, honor, valor and friendship are core principles of Vertical. We hope we can continue to share a dialogue of unity with you all with these books and more.
---
Last month we gave our readers a taste of what we have in store in the coming year. Earlier this month, at Katsucon, Vertical followed that up when they announced a handful of new acquisitions scheduled for 2017 and 2018!
Here are our latest manga licenses:
Keiichi Arawi's Helvetica Standard
Katsuyuki Sumizawa & Tomofumi Ogasawara's Mobile Suit Gundam WING: Glory of Losers
NISIOISIN & Mitsuru Hattori's Shojo Fujuubun
Makoto Shinkai & Mizu Sahara's Voices of a Distant Star
As you can see among these titles are some new faces and some Vertical regulars. But what is consistent with this list of titles is quality. There are some big hitters among this set of titles and we hope our readers will sample them all as they are released starting this summer.
---
Con Season is Coming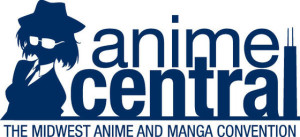 After a quick trip to Washington DC for Katsucon, Vertical will be taking a brief break from cons to focus on licensing and publishing. But we will be returning to the convention scene in a few months.
Below is a list of the events we tentatively have plans to attend this year.
2017 Vertical Comics Convention Schedule:
Anime Central – Chicago, Illinois; May 2017
Anime Expo – Los Angeles, California; July 2017
Comic Con International – San Diego, California; July 2017
Otakon – Washington, DC; August 2017
Anime Weekend – Atlanta, Georgia; September 2017
Anime NYC – New York, New York; November, 2017
Whether at KatsuCon or one of these other events, we look forward to making your acquaintance in the coming months!
---
Future Releases:
And here is what to expect over the next few months:
Chihiro Ishizuka's Flying Witch (March 2017)
Toh Enjoe, Gakuto Mikumo, Kafka Asagiri, Yoshinobu Akita and Tow Ubukata; based on the comic by Masamune Shirow, Ghost in the Shell (Spring 2017)
Shuka Matsuda and Nakaba Suzuki, Seven Deadly Sins (Light Novel) (May 2017)
NISIOISIN's NISEMONOGATARI (June 2017)
Katsuyuki Sumizawa and Tomofumi Ogasawara, Mobile Suit Gundam WING: Glory of Losers (July 2017)
Yui Tokiumi and Naoshi Arakawa, Your Lie in April (Light Novel) (July 2017)
---
Image Copyrights – All Rights Reserved
FukuFuku: Kitten Tales © 2017 Konami Kanata; To the Abandoned Sacred Beasts © 2017 MAYBE; Devils' Line © 2017 Ryo Hanada; Cardfight!! Vanguard © Akira ITOU 2013 © bushiroad; BAKEMONOGATARI  © 2006 NISIOISIN; GAME NO NA HA YUKAI © Keigo Higashino 2002; Helvetica Standard © Keiichi ARAWI 2011