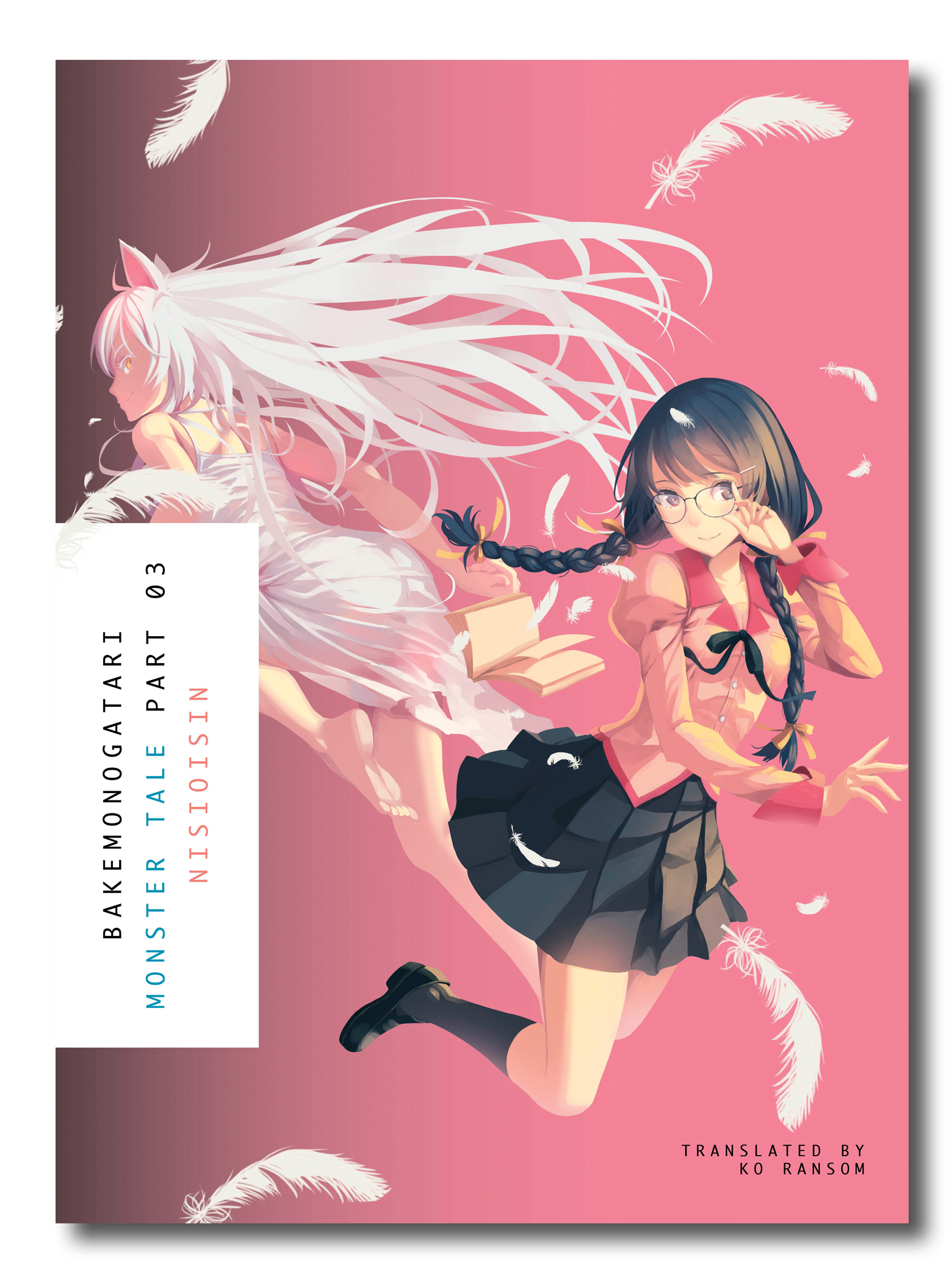 BAKEMONOGATARI: Monster Tale, Part 03 turns the spotlight on Tsubasa Hanekawa, bespectacled model student, class president among class presidents, and unwavering supporter of Koyomi Araragi.
Since self-described loser Araragi's very first encounter with an aberration, Hanekawa has been along for the wild ride. Araragi owes her for his position as class vice-president, and more importantly, for having his back during what could easily be the darkest spring break ever.
In "Tsubasa Cat," the last episode in NISIOISIN'S epic Bakemonogatari saga, Araragi finally realizes that he may have been taking Hanekawa for granted and not paying enough attention to what's going on in her life. Is her family situation perhaps less-than-perfect? Is her relentlessly upbeat attitude merely a cover-up? And how is she dealing with her own unlikely aberration?
Once again joined by his acid-tongued girlfriend Senjogahara, sly elementary schooler Hachikuji, ace basketball player Kanbaru, his sister's strange friend Sengoku – and of course, Shinobu and Oshino – the hapless Araragi navigates the pitfalls of high school, girls, and vampires.
NISIOISIN delivers another hugely entertaining story that combines supernatural adventure with teen romance and lots of laughs. BAKEMONOGATARI: Monster Tale, Part 03 is must reading for Monogatari addicts everywhere.