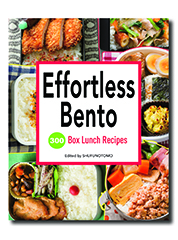 A good month for foodies! What Did You Eat is obviously a must for manga readers who also appreciate a well drawn meal. But for those who wish to taste modern Japanese meals, Effortless Bento is the bento box bible! Compiling 300 recipes to fill your bento boxes this book from the editors of Shufunotomo Publishing has every must have bento dish and side imaginable!
Want a soup bento? It's got it.
Want a veggie focused bento? There are dozens of vegetarian recipes in here.
Looking for something sweet to pack in your box? Yup. Effortless Bento has it.
Our biggest cookbook yet is gonna be that next must buy for everyone who has ever wondered…What should I eat tomorrow?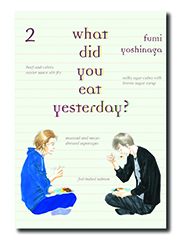 And for foodies who enjoy a bit of drama with their meals, the award-winning Fumi Yoshinaga returns this month with a fresh release of What Did You Eat Yesterday? In this latest volume, readers are treated to a sampling of Shiro and Kenji's first meeting. The second course also focuses on Shiro's past, before Kenji moved in with him. And for a main Ms. Yoshinaga has prepared a dramatic and unexpected Kakei family reunion full the usual juicy tension one would expect from a Yoshinaga work.
This month indulge yourself in Vertical and savour some of the best print media Japan has to offer.