Apollo's Song follows the tragic journey of Shogo, a young man whose abusive childhood has instilled in him a loathing for love so profound he finds himself compelled to acts of violence when he is witness to any act of intimacy or affection whether by human or beast. His hate is such that the gods intervene, cursing Shogo to experience love throughout the ages ultimately to have it ripped from his heart every time. From the Nazi atrocities of World War II to a dystopian future of human cloning, Shogo loses his heart, in so doing, healing the psychological scars of his childhood hatred.
Master storyteller Osamu Tezuka's Apollo's Song is a lyrical tour-de-force on the human spirit, the destruction of hate, and the triumph of love.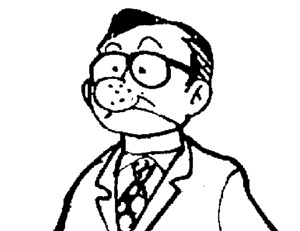 Osamu Tezuka (1928-89) is the godfather of Japanese manga comics. He originally intended to become a doctor and earned his degree before turning to what was still then considered a frivolous medium. His many early masterpieces include the series known in the U.S. as Astro Boy. With his sweeping vision, deftly intertwined plots, and indefatigable commitment to human dignity, Tezuka elevated manga to an art form. Other works available from Vertical include MW, Ode to Kirihito, Black Jack, and the eight-volume epic Buddha, winner of the Eisner and Harvey Awards.