The legendary Japanese master's Winter Sleep takes you into the hardboiled world of art—where ex-cons are philosophers, young lovers are combustible, and aesthetics is life.
Nakagi, an ex-con painter who has sequestered himself in a mountain cabin, is trying to elevate his art. The only thing breaking his solitude are the visits of two women: an art dealer who wants him to produce the sort of paintings that she would like to buy from him, and a young, aspiring, and soulful apprentice. When Nakagi welcomes an escaped felon into the emotionally fraught fold, and begins to teach him to paint as well, Winter Sleep awakens to a literally incendiary climax.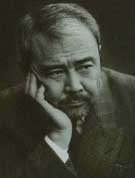 Kenzo Kitakata is the undisputed don of hardboiled and mystery writing in Japan. Of his over one hundred novels, Winter Sleep is his second to appear in English. His first, Ashes, was one ofLas Vegas Mercury's 10 Best Novels of 2003, a BookSense Selection, and a Village Voice Summer Read.
Mark Schilling is the author of The Yakuza Movie Book: A Guide to Japanese Gangster Films.
Kitakata is recently the recipient of the Eiji Yoshikawa Award, given to revered veteran entertainment authors.